Hotel Info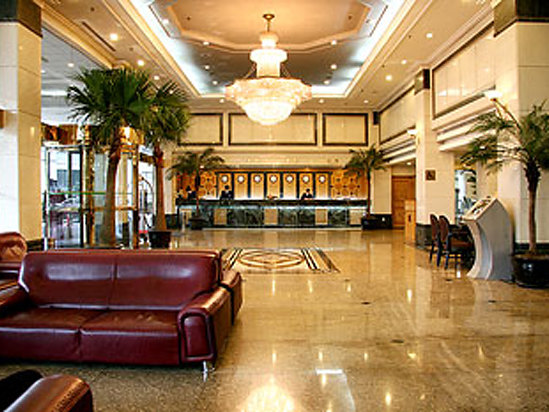 The
Hope Hotel
(Haowangjiao Dafandian) is located in Shanghai's Xujiahui District, close to Zhaojiabang Station on Metro Lines 7 and 9.
This Shanghai hotel has 275 guestrooms, all of which are equipped with air-conditioning, IDD/DDD telephones, satellite TVs, mini-bars and refrigerators, as well as free Internet access.
A business center which provides fax, photocopying, typing and computer printing services is located on-site, while different-sized function rooms are also available.
This hotel also houses a Chinese restaurant which serves Cantonese and Sichuan cuisine, as well as a Western restaurant offering French and Italian fare.
On-site recreational facilities include an indoor swimming pool, a sauna, fitness center, massage center, a beauty salon, a billiards room and karaoke facilities.